CLUCK, QUACK, GOBBLE, & HONK
​We are home to an assortment of happy, free range poultry. My journey in farming really began because I wanted to save money and know where my food came from. It didn't take me long to learn the first lesson in farming, it's not cheep...err...cheap! All our birds are free range 24/7. The only exceptions to this are inclement weather. Our poultry are raised in a natural environment, and treated with the respect they deserve. They are not de-beaked, force fed, forced to molt, or denied their natural instincts. Our poultry are supposed to follow some basic guidelines, like don't poop on the patio, or don't tear up the garden. However, they pretty much just do what they want!

Powered by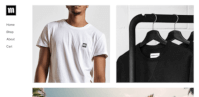 Create your own unique website with customizable templates.